Shopping Basket
Your Basket is Empty
There was an error with PayPal
Click here to try again
Thank you for your business!
You should receive an order confirmation from Paypal shortly.
Exit Shopping Basket
| | |
| --- | --- |
| Posted on 12 March, 2017 at 6:20 | |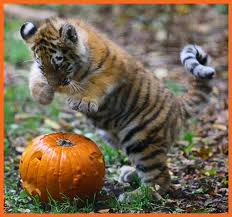 Kittens usually start eating solid food at around 4 weeks of age but still suckle on their mother. Cat food can be bought in cans, rolls, packets etc. I feel that tinned is much better than dry for cats and if possible choose a premium brand and always check the ingredients and check the packaging for wording such as 'Total nutritional requirements for cats and kittens'. Supplement your kitten's diet with chopped or minced fresh meat, fish or chicken but remember fresh meat or fish alone does not supply your kitten with all the nutrients it needs. Give you kitten a variety of foods changing what you give him regularly. Kittens can become very bored with same food day in day out and they may refuse to eat. It also helps guard against raising a fussy eater! Throw away uneaten food. Don't put it back in the fridge to give the kitten later as it could be contaminated by bacteria. Don't feed your kitten dog food as the nutritional requirements of dogs and cats are very different. Your kitten needs fresh water available at all times. Try not to use plastic bowls as they tip over easily. A heavy china, pottery or porcelain dish is preferable. Do not give cats or kittens cow's milk as many kittens are lactose intolerant and it can cause tummy upsets and severe diarrhoea. Specially formulated milk for cats and kittens is available from your vet. Young kittens are like babies, they need to be fed several times a day. Kittens younger than 6 weeks ideally should still be with their mother. As a rule of thumb kittens aged between 6 weeks and 12 weeks need four or more meals a day. Their stomachs are very small and they can't eat a lot at a time. At about 12 weeks they should be fed three times a day and by the time they reach 6 months they can then go on to twice daily feeding. You must provide your kitten with warmth. This is especially important in cold climates. Your kitten is used to snuggling up to his mother and litter mates for comfort and warmth. There are many different cat beds available in all forms and sizes and in a huge range of prices. You don't have to spend a lot of money on a bed as your kitten will be perfectly happy in a cardboard box lined with a blanket, baby quilt or lambs wool cover. The important thing is that he has a warm place to sleep and cuddle up in. If the weather is really cold put a hot water bottle under his blanket. Try to make your kitten's bed snug. Cats and kittens love to curl up in snug areas. Kittens are heat seekers and you are a good source of heat for them. That is why they love to curl up on your lap and they will seek you out in your bed not only for company but for warmth. If you don't want your cat sleeping in your bed for the rest of it's life it is best to let your kitten know what you expect from him from the beginning. Put his bed in a quiet place away from busy areas and encourage him to sleep there and close your bedroom door when you go to bed On the other hand you may like your kitten to sleep with you and that's OK as long as you realise that he will probably share your bed for life. Cats are well known for their bed hogging abilities. .
Categories: Animal Nutrician
/